Automatic liquid-based
cytology processing system
Liquid based cytology
By adopting the international advanced technology of natural sedimentation liquid based thin layer cell detection, the new generation of instrument is realized from the machine of specimen to the automatic preparation and dyeing.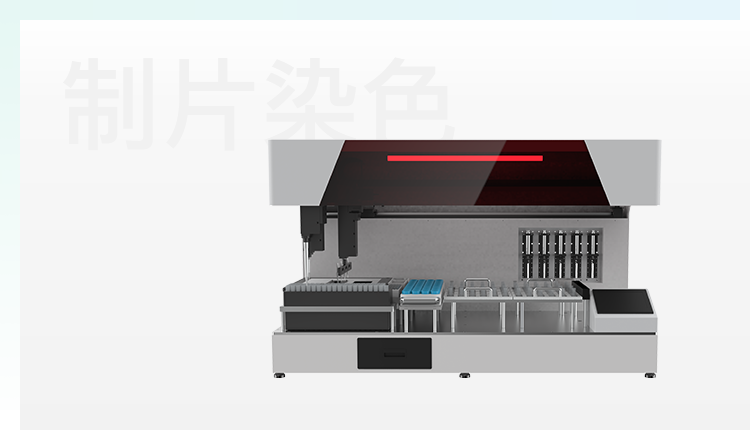 Product advantages
Product advantages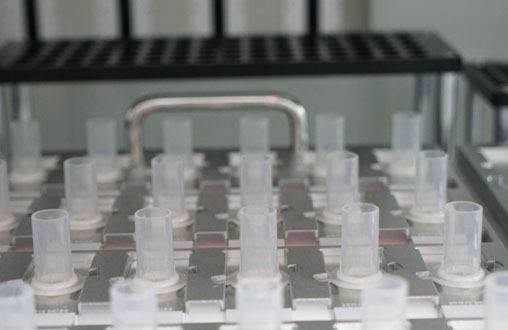 Multi-mode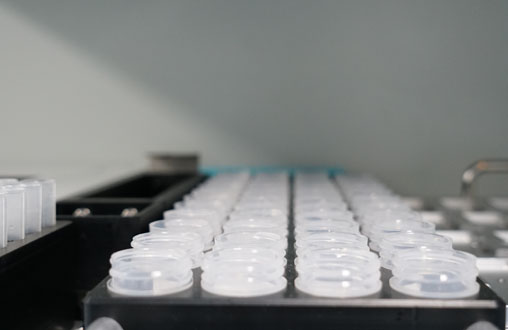 automation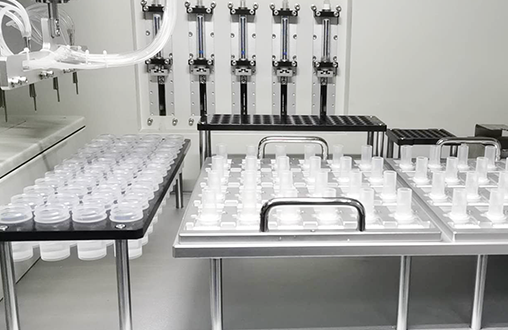 standardization
Automation

Fully automatic one-button operation

High precision

adopting high precision liquid distribution technology, to ensure the uniformity of preparation and dyeing effect.

Standardization:

Automatic mixing, automatic transfer and standardization of preparation and dyeing of specimens.

Super flexible:

4-48 people with multiple options and multiple modes.

Multi-mode:

A variety of operating modes to meet customers' multiple choices while customizing the dyeing mode, freely adjust the dyeing time to meet the individual needs of customers.

Diversification:

While meeting the requirements of gynecological specimens, it can also be applied to the production of non-gynecological specimens (including: sputum cells, urine cells, needle aspiration cells, thyroid puncture fluid, serous effusion, endoscopic brushing and Lavage fluid, breast discharge, etc.).

Matching reagent
Matching reagent
Cell preservation solution, specimen collection brush, anti-slip slides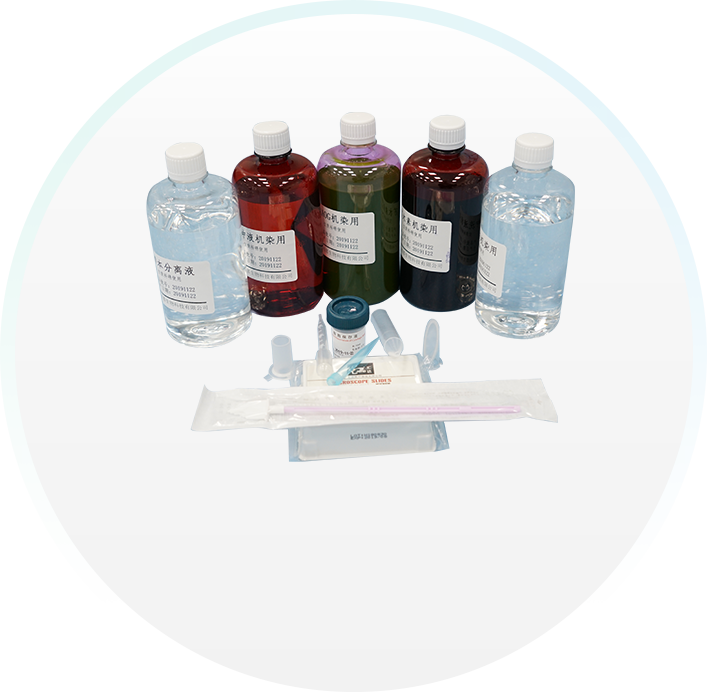 Artificial intelligence cell detection
Artificial intelligence cell detection
Established a complete AI cloud diagnostic service system for comprehensive products,
which can provide overall solutions for cervical cancer screening