Automatic immunohistochemical staining system
Automatic immunohistochemical staining system
Automatic immunohistochemical staining system completes the whole process of film making and dyeing with one button. The machine is fully automated and standardized processes replace manual operations, greatly reducing manual operation costs and effe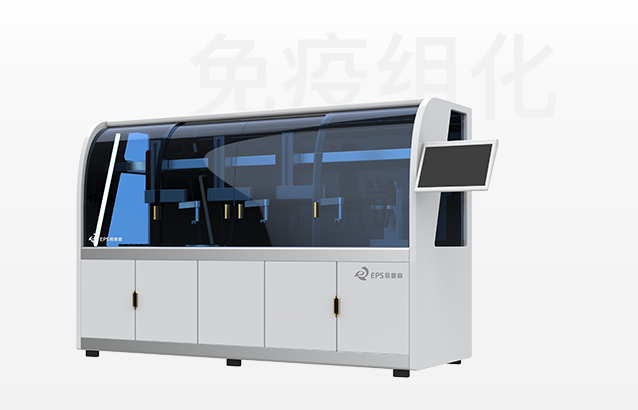 Features
Product features
Independent temperature control
Semi-closed:

The secondary antibody is closed and the primary antibody is open, providing a standardized detection reagent system.

Large throughput:

48 slices can be stained simultaneously.

Wide range of applications:

suitable for paraffin sections, frozen sections, cell smears, bone marrow slices and other specimens.

Independent temperature control:

The incubation environment has an independent humidification system and heating system.

Automatic liquid level detection function:

With automatic reagent level detection function.

Digital intelligence:

supports the recognition of slices, reagent QR codes and barcodes.

P16/Ki-67 Double Stain Detection Kit
P16 / Ki-67 double staining detection kit
It is used for the shunting of cytology/HPV positive people during cervical cancer screening.